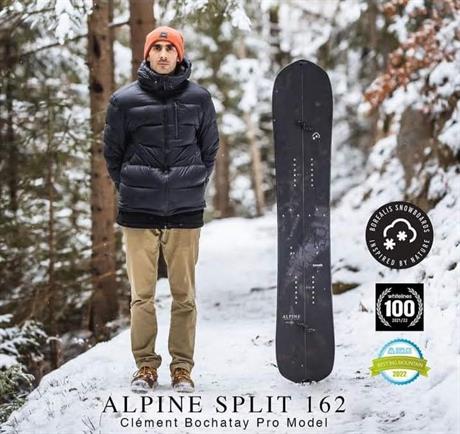 BORN IN THE ALPS
Borealis Snowboards is a French snowboard brand created in 2013 by Ben Hall, a French-English snowboarder who grew up between Geneva in Switzerland and the French Mont-Blanc Region. Through our 30+ years experience riding mountains combined with feedback collected from some of the best riders out there, Borealis is proud to offer you gear that is both highly-performant but also incredibly comfortable to ride. Each model has its own identity and style, created to match your riding experience and technique. Our unique hand-made equipement is built with premium sustainable materials such as natural bamboo, bio-based resin, sustainable wood and other alternative solutions.
At Borealis, we put a special emphasis on bamboo, it is light, 100% renewable and brings great properties to your ride.
QUALITY & ORIGINALITY
Our gear is shaped with high-performance in mind. When up on the mountain in variable conditions, approximation is not an option. Our award-winning equipment is tested and ridden by professional riders, snowboard magazines, snowboard shops and of course, happy Borealis owners.
NATURE-LOVING
When we launched Borealis Snowboards back in 2013, we wanted to offer boards with amazing performance but also built with minimum impact on nature. Today the promise has been kept, and we now use alternative solutions such as bamboo, Greenpoxy resin, our DNA Bioplastic Topsheet and Basaltech natural fiber.
​