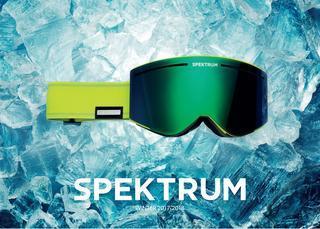 THE PLANT BASED PROCESS
The ever-ongoing quest to make Spektrum products ever more sustainable has led us to the use of bio-based materials derived from plants throughout our collections.
For our Performance Eyewear collection this means constructing our frames in oil extracted from the amazing castor bean. Our high-performance frames are made mainly from castor oil and reduces the overall CO2 emissions by an impressive 46% compared to conventional materials. The carbon in castor oil is also 100% derived from atmospheric CO2 and not from CO2 locked in ancient fossils. Our material is also lighter and more durable than comparable materials delivering increased performance and comfort.